Horseboxes
We have worked on some beautiful old, new and simply well-loved vehicles in our long history. Here at Roda UK Ltd, it's all about the preparation. Older horseboxes require a loving touch and thorough preparation to achieve the best long-lasting finish. Each respray has the attention it deserves before we start the painting process. We are based in the Midlands and will work on any horsebox no matter what size. Please see the photos below of some of the previous horsebox resprays we have previously carried out. Please get in touch to find out how much your horsebox respray will cost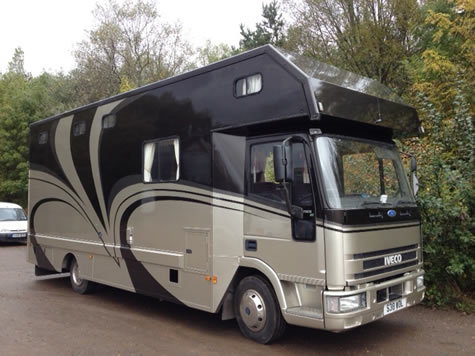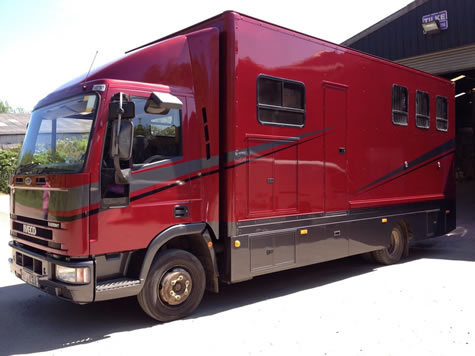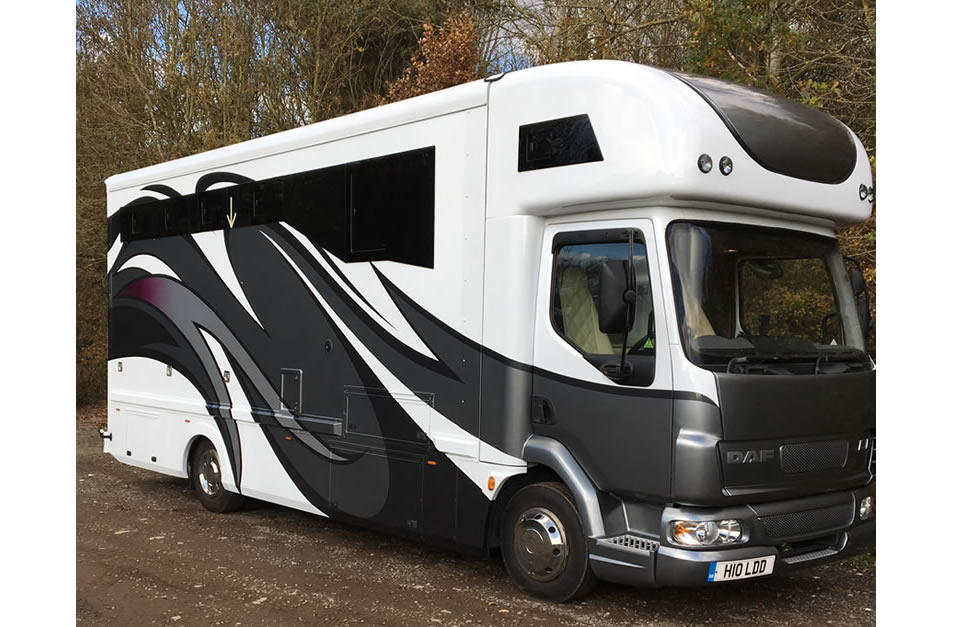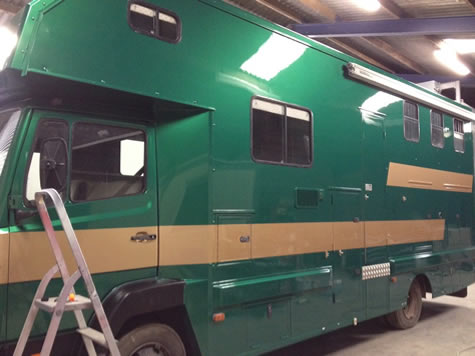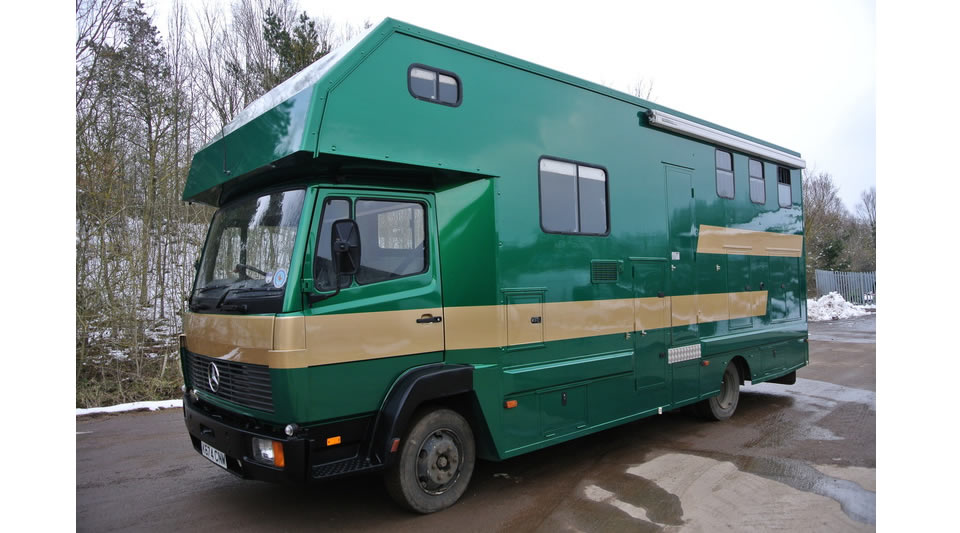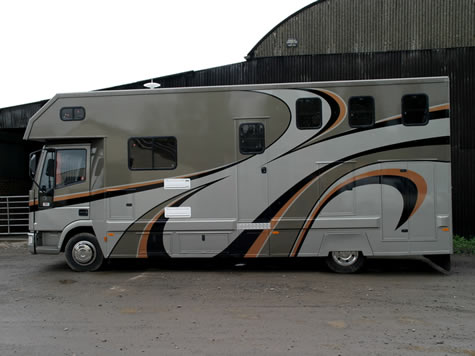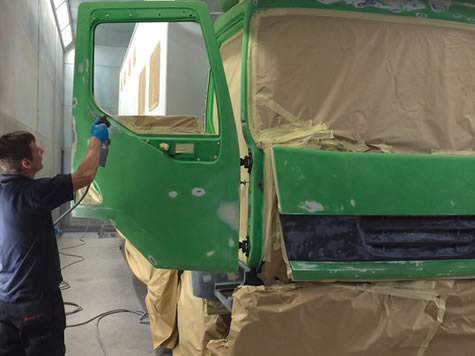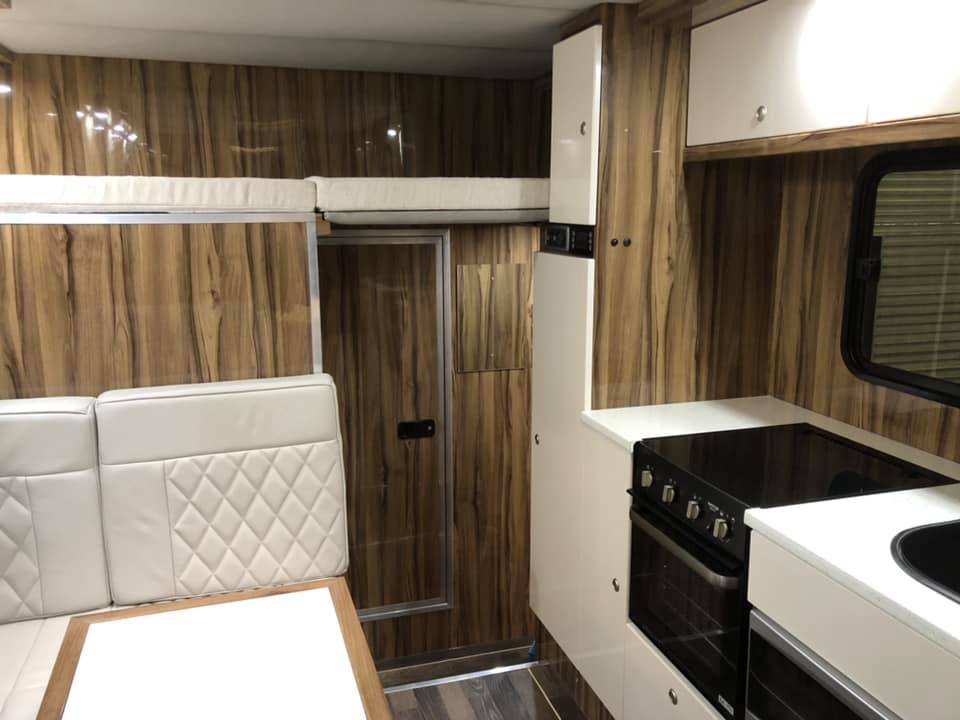 Custom Horsebox Builds
We undertake full customised Horsebox restorations. We provide full resprays as well as entire interior builds including kitchen, bathrooms & horse area. We provide a luxurious finish to ensure that you can relax in style after a day on the field,
Call now on 01530 245076 or email enquiries@rodaukltd.com to discuss options
How much does a Horsebox Respray cost?
The cost of a horsebox respray is around £3500.00 plus VAT. Each horsebox is different and the cost will change depending on the condition and size of the Horsebox. We would normally repair any damage or imperfections before any paint is applied. You wouldn't want to go to the effort of paying for a respray when the panels are in bad condition. The size of your horsebox also needs to be taken into consideration. You may also require livery or painted graphics. You may opt for metallic, pearlescent or solid paint. All of these factors can affect the final price. We offer bespoke resprays and can be tailored to meet your requirements. £3500 plus VAT is an approximate price based on averages..
Buying a Horsebox?
FAQ's for buying a horsebox
Do I need a special driving license to legally drive a 7.5T Horsebox?
Drivers that passed who passed their car driving test from 1 January 1997 will have to take a separate C1 test in order to drive a 7.5-tonne truck or any vehicle weighing in excess of 3.5 tonnes. If you passed your test before 1997 you should have a C1 entitlement on your license that covers vehicles from 3.5 - 7.5 tonnes (Gross Vehicle Weight).
Will the Horses be safe in the Truck?
Every horsebox that we sell goes through various safety checks to ensure the horses are protected as much as possible. We check for ventilation, cappings, sharp edges, air quality (exhaust gas checks), suspension are just a few areas that we scrutinise.
Can I have the horsebox in a different colour?
Yes you certainly can! We have a huge spraybooth and can offer any colour with bespoke painted graphics to make your horsebox standout
Do you offer part exchange?
We will consider any offer, if you get in touch, our valuers will check your horsebox to see what we can offer.
Buying a Horsebox Checklist
Using a bright torch, look underneath the horsebox and look for any visible signs for rust, rot or holes. Also check the horse area for rust, especially around the joins where any panels meet. Rusty areas can be repaired but can be costly. Bear this in mind when negotiating with the seller.
Check the top and bottom of the engine for any leaks. Some oil leaks may be superficial but crankshaft seals and be costly to repair
Run the engine for at least 10 minutes on idle. This will show whether the engine is overheating or indicate any issues with the cooling system and head gasket.
Test the ramp. Get someone to stand on the ramp to see how easy the ramp operates. Check that the springs and hinges are intact. The ramp may labour a little when under very heavy loads, it shouldn't stutter or jump.
Check for any warning lights or error messages on the dashboard, make sure the engine is running. Some warning lights may just be service counters but make sure you ask the seller
Ensure you have all of the keys and that all of the locks and keys are working correctly
Check the basic operations of all lights, wipers, horn, windows etc
Check all tyres are legal and have sufficient tread, check they have not perished and also inspect any spare wheels
Horseboxes with a living area have a separate battery from the engine, make sure items are working in the living area, i.e fridges, lights etc
Take it for a test drive. Make sure it feels safe, use your judgement. Check that the clutch doesn't bite right at the top of the pedal travel. Ensure the brakes work evenly and that the steering doesn't have any play.
Check to see if there is any warranty with the horsebox and make sure you have this in writing. Private sellers will probably not offer this, but dealerships or companies will often have a warranty policy.
Get an HPI check on the vehicle. You can do this here https://hpicheck.com/. It costs roughly £10 but can prove to be priceless if you do find there is an outstanding debt or that it's been written off
Look at the V5C Logbook and make sure the Registration number, chassis number, engine size, colour and chassis type all match.
Make sure the lorry you are buying is sufficient for the load you are carrying. A horse lorry described as 7.5T or 3.5T means the maximum weight the lorry can carry. The lorry's payload is the difference between the unladen weight and the maximum weight. This can be measured on a public weighbridge, a certification will be provided, and will then allow you to work out how many horses people etc you can take on the horsebox without exceeding the legal limit.